Buying a holiday home in Javea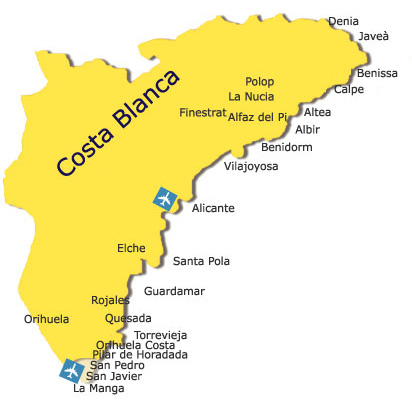 Spain, and particularly the Costa Blanca has become an increasingly desirable place for people from all nationalities to purchase a home as well.
Javea boasts and range of villas and apartments for people to choose from and with properties regularly coming onto the market at affordable prices if you are searching for a villas or apartment for sale in Javea you can be sure to find something within budget that appeals to your tastes.
If you are serious about purchasing a property here it is always wise to take your time, to research and visit different areas in and around the town and get to know the area properly by visiting at different times of year. It is also extremely advisable to enlist the services of a local estate agent or inmobiliaria as they are known in Spain who will be able to look at your requirements and recommend areas, apartments and villas to suit your needs, tastes and, perhaps most importantly, budget!
So why do people want to buy property in Javea?  Well of course there are different reasons for different people, but Javea has many attractive qualities which make it a sought after place to have a home. The climate is particularly attractive with hot summers and mild winters. Temperatures tend to stay in the high twenties of early thirties in the summer but tend not to soar to completely unbearable heights and the springs and autumn months are still generally warm. Even the winters are mild and there is little rainfall which makes for a very attractive climate all year round.
Being a coastal town the stunning Mediterranean Sea is right on your doorstep. The water tends to be calm, flat and inviting and the beaches in and around Javea are known for being clean and safe. Spanish locals are friendly and welcoming and will generally invite you to join in their traditions from the cuisine to the fiestas so, if you want to immerse yourself in another culture they will be more than willing to help you and show you to do as the locals do.
One of the things to be aware of when looking to purchase property in Javea is the way the estate agents operate. In their system you can simply visit one estate agent who will happily show and recommend properties managed by their competitors. If you end up purchasing the property these estate agents split the commission and there is no extra cost for you. This makes for an easy and convenient way to look for a home.
The Montgo area, is perfect for those who enjoy peace and quiet and is slightly set back from the tourist areas and busier roads. There are good local amenities and some nice options for eating out. The golf club La Sella is also within walking distance which may hold sway for some people! The more cosmopolitan areas of town consist of the three 'Floridamar' urbs or Puerto Real – in the port. Here you can find bright and spacious houses and apartments which are right in the heart of the town and good for those who like to be close to the action! 
The urb of Adsubia & also Covatelles – is an upmarket area with many modern luxury apartments many of which boast breath taking panoramic views. However these tend to be properties which are snapped up by investors looking to rent out the apartments and holiday lettings and therefore they are not usually populated during the colder months.
If you are on a tighter budget Puchol is a good place to start your search with lovely villas though you do pay for what you get. And so can't expect the same luxury feel and breath taking sea views here. More traditional Spanish homes are found in the areas of Cap Marti and Absubia. It is harder to find property for sale here but if you in search of a large house, often with land that has a truly Spanish feel then this is the place to make your home. 
Javea is a diverse and beautiful place which is why it makes for a popular destination for ex pats. Whether you are looking for an apartment, villa, or house and whether you want something brand new and smack bang on the beach, or up the amazing mountain with incredible views you are sure to find something that makes you simply fall in love with this gorgeous area of Spain.